Carl McCaskey's Miscellaneous Links
The following are links to many interesting web sites. They reflect some of my hobbies, interests, etc. that you may wish to check out as well. I try to keep these addresses as up-to-date as possible, however with all the changes ongoing on the 'net, some of these sites may no longer be around or may have changed addresses. If some of these links are inaccurate let me know via e-mail. And if you know of some sites that may be similar to some I have here or you think I might be interested in them, feel free to send me e-mail. I might add them to the list.

TRYING TO REASON WITH HURRICANE SEASON
It is important for those who live in hurricane-prone areas (like I do here in Florida very near the Gulf of Mexico) to be aware of current weather conditions in regards to tropical depressions, tropical storms and hurricanes. I've been in too many of them to not take them seriously. With this in mind, I have these links to information centers crucial for up-to-date info that will help you prepare well in advance in case bad weather is heading your way.





BOY SCOUTS OF AMERICA
I currently support and was very active in the Boy Scouts of America. The BSA gave me many wonderful experiences and many great memories. I earned my Eagle rank in 1981 and was an assistant Scoutmaster for a troop in Tallahassee from the late 80's to the mid 90's. I have devoted an area of my homepage to Scouting as well.



SPORTS LINKS
I am a sports nut. What can I say? In my past I have gone as far as hosting and co-hosting several radio sportstalk shows. Even though I may not be the biggest sports nut in the world, I am still a fan of many sports including hockey, football, baseball and basketball. You'll probably see me wearing a Saints jersey during the NFL football season or a Rangers jersey (if it's cold enough around here in north Florida) during the NHL hockey season. Maybe even a Mississippi State Bulldog, Florida State Seminole, Florida A&M Rattler jersey. You never know.
I love them Dogs! I grew up rooting for the `Dawgs and ringing that cow bell (a long standing MSU tradition). I eventually graduated from MSU in 1986.



FLORIDA STATE UNIVERSITY ATHLETICS
Go `Noles! Another university I attended for a year. And now I live nearby.


NEW ORLEANS SAINTS
"Who dat say dey gonna beat dem Saints?!? Who dat! Who dat!" For 10 years I lived within driving distance from New Orleans and my Dad took my brother and me to many Saints games in the Superdome. This was in the Archie Manning era and those were tough times to be rooting for them. However I have never been a "fair weather fan" and rooted solidly for the Saints. I still do.

LOS ANGELES DODGERS
Tommy Lasorda isn't the ONLY one who bleeds Dodger blue. I do too! I seemed destined to root for the Dodgers at an early age when I played baseball. I ended up on a team with either "Dodgers" or "Yankees" as team names. Now to be totally honest, when I was a kid I chose to root for the Dodgers over the Yankees because my favorite color was blue.

NEW YORK RANGERS

When I was a kid in rural Mississippi, hockey was a completely alien sport that was only mentioned in the local news when the Stanley Cup champs were mentioned. It was not until a local minor league team started up in Tallahassee that I began to get involved as a spectator. In that time, I took a liking to the New York Rangers and my favorite NHL player Jeff Beukeboom (now retired).


BOSTON CELTICS


I'm a longtime Celtics fan. At least in my lifetime. As I was growing up, I didn't get to see much basketball until the Larry Bird era and then I got hooked on the Celtics.

Professional Wrestling


I have had a passion for professional wrestling ever since I was a little kid back in northwest Mississippi and watched wrestling out of Memphis on WMC, Channel 5. I grew up watching such stars as Jerry Jarrett, Jerry "The King" Lawler, Bill "Superstar" Dundee, Troy "Dream Machine" Graham, and many others both on TV and at live events. Also, due to cable TV coming early to Cleveland, Mississippi, I also saw three other federations that had stars like The Great Mephisto, Ted DiBiase, The Fabulous Freebirds, Cowboy Bill Watts, etc. Plus, during summer vacations visiting relatives in Lynn Haven, Florida, I got to see two more federations on TV (Southeastern Championship Wrestling out of Dothan, AL, and Championship Wrestling from Florida out of Tampa, both shown on TV stations in Panama City). It was there that I got to see stars like The Mongolian Stomper, The Fullers, Jimmy Golden, Mr. Olympia/Jerry Stubbs, "Exotic" Adrian Street & Miss Linda, Norvell Austin, Bob Armstrong, Plowboy Frazier, Dr. Jerry Graham, Kevin Sullivan, Buzz Sawyer, Sir Oliver Humperdink, and many, many others.
I have many fond memories of my Grandfather taking me to the weekly shows in Panama City during summer vacations. The weekly house shows for Southeastern Championship Wrestling in Panama City were held in a building on U.S. Highway 98 next to a bowling alley (that building is now a flea market).
Anyway, my passion for pro-wrestling still exists today. Early on, I got to see the backstage aspects of professional wrestling but instead of it "bursting my bubble," so to speak, it gave me a greater appreciation of the sacrifices the men and women who do this for a living undertake. And remember, for every Ric Flair there are hundreds of wrestlers out there busting their butts to put on shows for fans in gyms and buildings all across the country. It's a very tough way of making a living and for that, as well as other reasons, I have a high respect for them all.
Some interesting professional wrestling links:

HOCKEY JERSEYS

I have discovered a great place to order your favorite hockey team's jerseys at an affordable price and even get them customized any way you want. I have ordered from them and know of others who have as well and we have all be very pleased with our jerseys from River City Sports.




HOT SAUCE LINKS

I am a major pepperhead and have several links to various links of interest to pepperheads.


MUSIC
I enjoy an eclectic selection of music links. I also enjoy playing guitar as well. Although I am not a very good guitarist (yet), I still enjoy practicing. I have an area of my website concerning guitars.


CARL'S FAVORITE SPOTS
Below are links to some of my favorite places, plus some links to specific things related to those areas.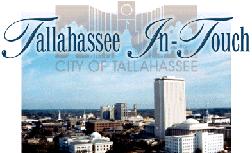 TALLAHASSEE, FLORIDA
Tallahassee is the city in which I live. It is located in Leon County which is in the Florida panhandle region.


BAY COUNTY, FLORIDA

I've had relatives in Bay County for many, many years and every summer, we'd take part of our summer vacation in Panama City, Florida. Panama City is a very special place for me. Here are some links to that area.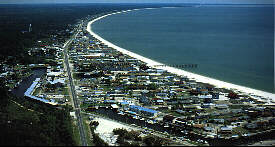 MEXICO BEACH, FLORIDA

A family tradition that existed until 1998 was spending a mini-vacation in this quaint, out-of-the-way coastal community. Mexico Beach is an extremely relaxed and laid-back town located east of Panama City, Florida. I thoroughly loved spending time there in the quiet off-season. The beaches are beautiful and the atmosphere rejuvenating.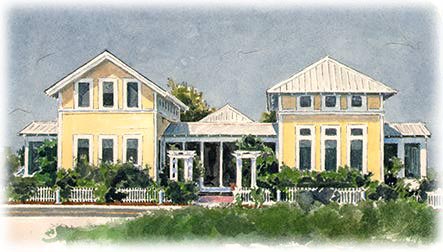 SEASIDE, FLORIDA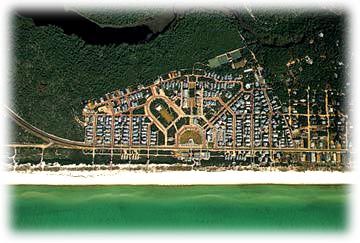 In the late 70's, this community was started in a small way with only a couple of houses built in the style of the early part of this century. I was fortunate to have "discovered" this area between Destin and Panama City, Florida on county road 30-A when visiting my grandparents in Lynn Haven. Over the years, I witnessed Seaside grow from only a few quaint houses into an almost magical community with a style all its own. Seaside was officially incorporated in 1981 and is an example of what is called "neo-urbanism." I strongly urge anyone vacationing in the Florida panhandle to visit or stay in Seaside. Shop at the Modica Market and grab a bite to eat at Bud & Ally's right on the beach (see if you can get a table on the gazebo that overlooks the beach). Incidentally, this is where the movie, "The Truman Show" was filmed.


MISCELLANEOUS SITES

Just some odds and ends of interest to me. An eclectic mix of sites that are fun and interesting to visit.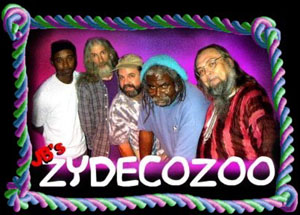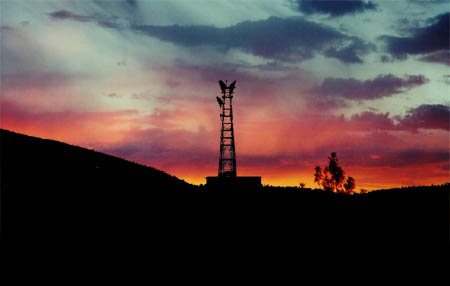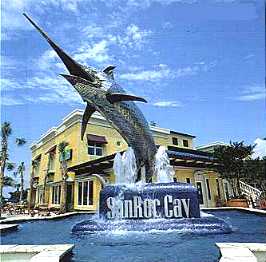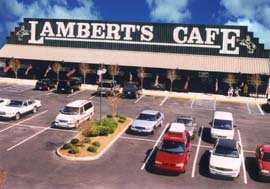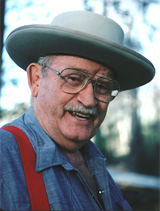 Justin Wilson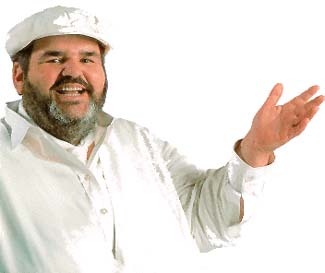 Paul Prudhomme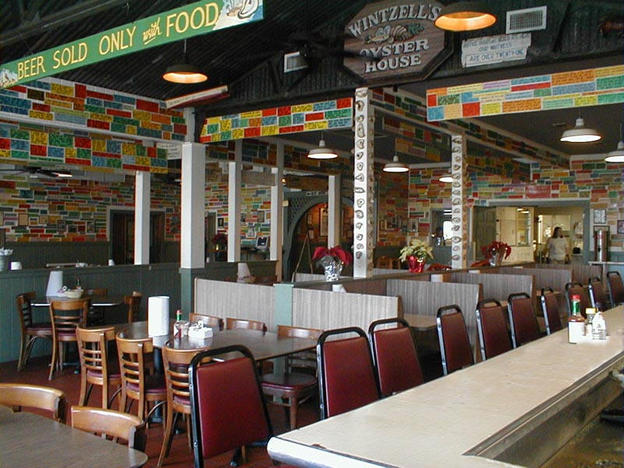 Wintzell's Oyster House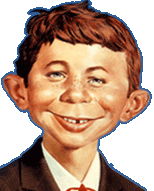 Alfred E. Neuman