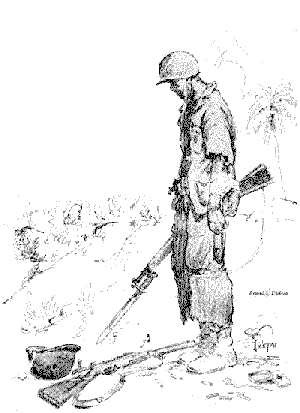 Welcome to...
A Marine Diary:My Experiences on Guadalcanal
An Eyewitness Account of the Battle of Guadalcanal.
"Before Guadalcanal the enemy advanced at his pleasure -- after Guadalcanal he retreated at ours."
- Admiral "Bull" Halsey
Click here for excerpt
---
---
---
---
---
Index
---
---
---
---
---

A Special Tribute to the Veterans of WW II
click on image

Since April 28, 1996 web-counter says you are visitor number
Featured In
Recommended by



All Materials Copyright 2003. All Rights Reserved.