This Page Hosted by Otter Dad's Den
You're number
to see this page since 12/01/97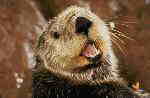 What Do Otters Like to Do For Fun??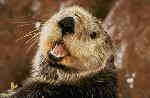 Well Lots of Things!
MODS So what the heck are mods?? Mods are like WAV files for grown ups (or kids like me that never grew up). Whereas WAV's tend to be huge, take long times to download and provide short sound bursts, MODS are also large (often in excess of half-o-meg) but provide five to ten minutes of CD quality digitally recorded sound samples composed into full songs. Everything from dance to techno to rap to celestial planet exploration music is available.
MODs do require a special player. To date the best player had always been MOD4WIN, which was ok as players go, but costs $$$. In keeping with the Otter Dad tradition of "What do you mean p-p-p-p-pay for software????" I've found an Excellent Mod player that is of course absolutely free and which makes MOD4WIN sound like two tin cans and string. Available as both a Browser Plug-In Version 1.85 (164k) and as a Stand Alone Program Version 1.25 (201k). Get this while it's still free. You won't be disappointed. Updated Improved versons of both now available. Requires WIN95 or NT3.5 or higher. Here is the README.
Click here for the Otterdad Mod of the Week - Crying Pianos - (4:45) 16 channel 3sm - piano duet taken to extremes - this is NOT Bethoven - (195k)
Otter Dad's Freeware Collection
Dad's Ray Traced Wallpaper Collection
Click here for Free Norton Antivirus Scanner 2.1 megs Win95 / NT 3.5 or higher
Click here for Latest Norton Antivirus Signatures 2.8 megs (required with above Apr 99 virus signature edition)
This page composed using AOLPress [dont let the name fool you - yes it was written by AOL - but this works and works well] a very simple but powerful HTML editor / tutorial. Free of course. 3.5 megs - works with Win95 or NT 3.5 or higher.

Tired of Downloading Shareware that only works for 30 days?? Try No Nags - the Ultimate Collection of Totally Free Software

Look here for other GREAT Freeware

Tell me what you think - Email Otter Dad with your ideas (ICQ 926484)